Karndean
Karndean LVT is offered in stone and hardwood. Both styles provide the natural characteristics of the real products, but without the drawbacks. Main Floor Carpet One Floor & Home is your local source for quality luxury vinyl flooring. Our flooring experts can help you find a floor that not only suits the needs of your home, but also your personal style preference.
Wood Look Vinyl Flooring
Karndean's LVT characteristics of real wood will have your guests and family fooled. Karndean uses the latest technology to create high performance and quality flooring. Also, Karndean uses the best colors, formats, and designs, so you have a flooring option that will fit your personal style. In addition, Karndean LVT wood looks are lower maintenance and will look great after years of use. The enhanced surface treatments protect against scuffs, spills, wearing, dents, liquids, and dirt. Not to mention, if a plank does become damaged it can be easily removed and replaced.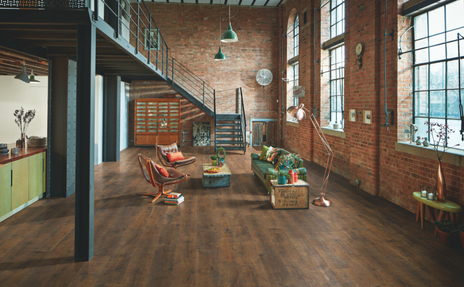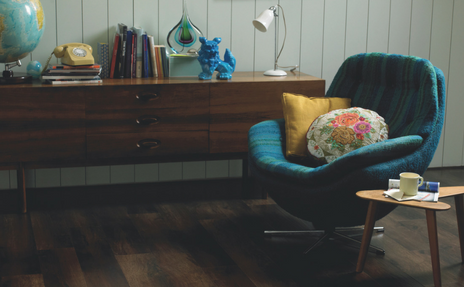 Karndean Detailing
There is no doubt that Karndean's LVT wood looks to provide the top resilience. Nonetheless, the planks are defined with the natural shades, tones, textures, knots, and grain of real hardwood. Each plank will look and feel like real wood floors, and you can choose from an array of styles from soft light to dark tones.
Natural Stone
Along with Karndean's hardwood looks, the LVT brand also offers the looks of modern slate, tiles, limestone, and natural stone. The most notable benefit to the Karndean natural stone looks is that the floors are warmer, more resilient, easy to maintain, and are ideal for homes with dogs and children. This floor is also water resistant, so you never have to worry about warping, swelling, or expanding. Also, unlike real stone floors, Karndean will never chip.
To learn more about Karndean LVT floors, contact Main Floor Carpet One Floor & Home, or visit our showroom in Royal Oak, MI.
Main Floor Carpet One Floor & Home continues to provide Karndean flooring to the areas of Royal Oak, Birmingham, Hunington Woods, Berkley, Framington Hills, Warren, Sterling Heights, Bloomfield.